News & Upcoming Shows
---
May 11, 2013 - 2013-2014 Auditions
Auditions for the 2013-2014 school year will be held in the fall. Get excited! Follow our Facebook page for the latest news.
May 11, 2013 - Conductor Wanted
Oscat is looking for a new musical director! Resumes and cover letters should be sent to Carly Stasko.
November 28, 2012 - Fall Concert 2012
It's time for our first concert of the 2012-2013 school year! Come check us out on Tuesday December 4th!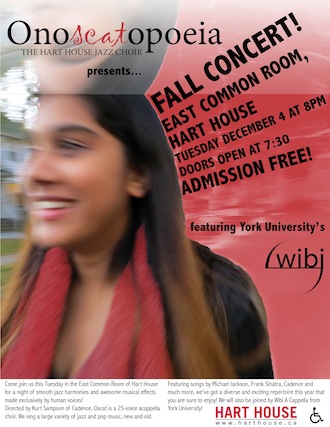 September 7, 2012 - Audition changes
Due to popular demand, audition dates have been added and changed! Anyone affected by the change will be contacted via the e-mail they signed up on Doodle with.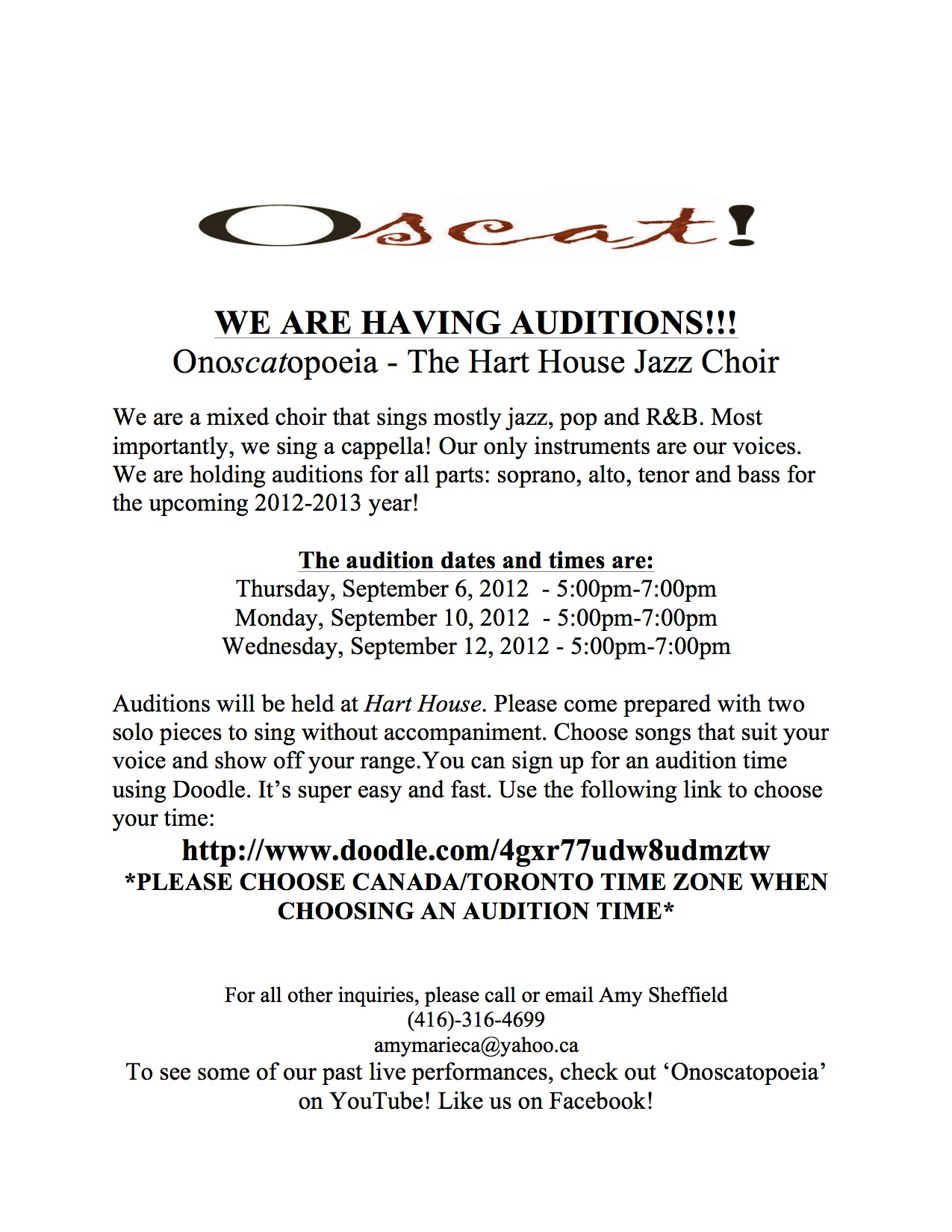 August 21, 2012 - Auditions are coming!
That's right, it's that time of year again! We're looking for fresh and exciting voices! Bring us your best jazz and/or your best pop, and the attitude to blow our socks off.
March 20, 2012 - Spring Concert 2012
If you're in the Greater Toronto Area and need the satisfying and soulful melodies of a world class collegiate a cappella group, come out Thursday March 29th!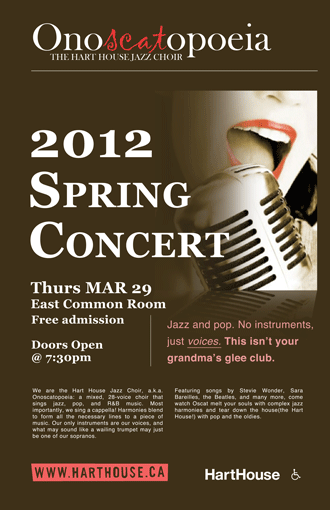 November 29, 2011 - Fall Concert 2011
Come out to our Fall Concert this Friday, December 2!
---